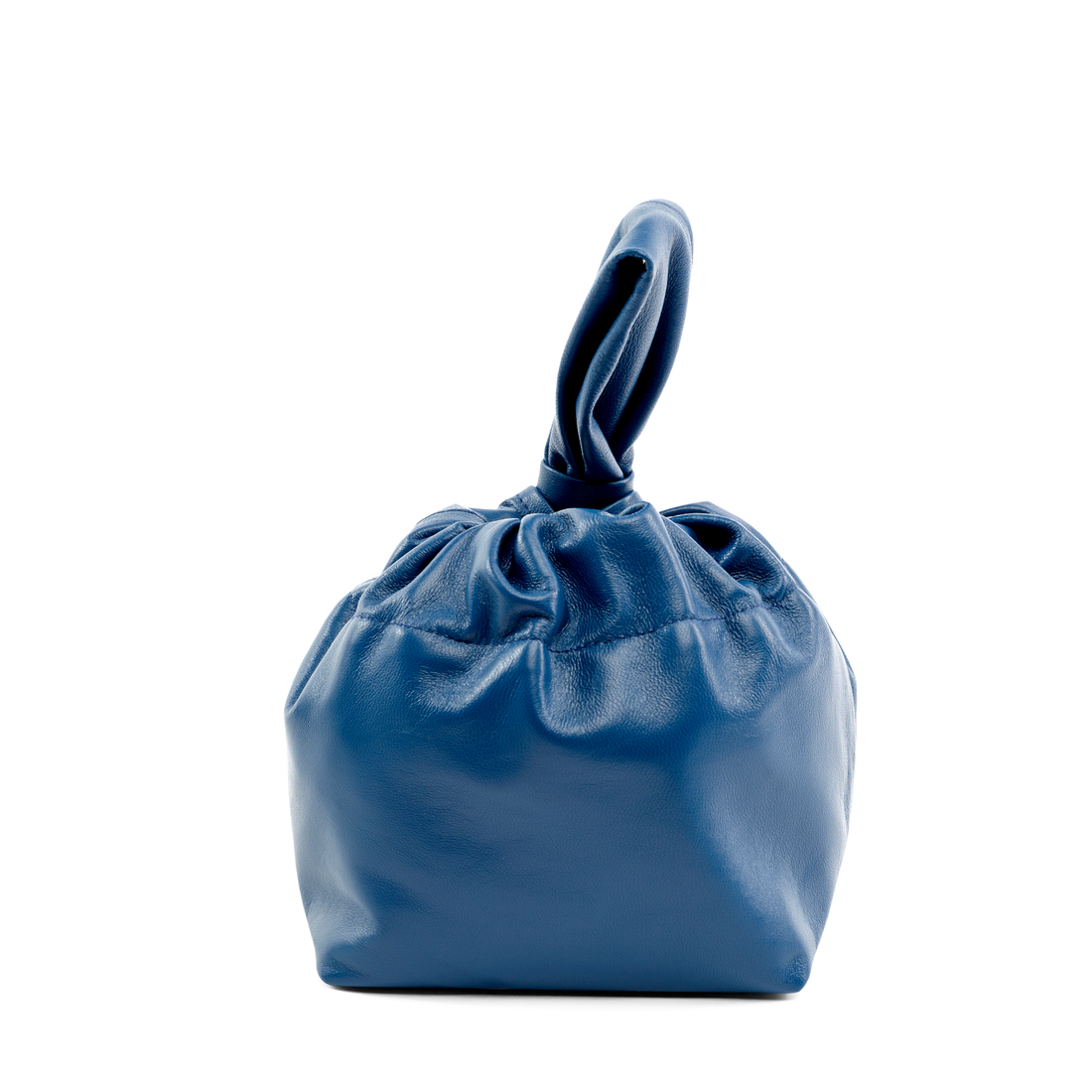 Our best selling Mariposa Bucket bag features the softest Italian lambskin. The supple leather, gives the bag a beautiful chic ruched look at the top where it gathers for closer. The leather handle allows for easy grip and holding it on-the-go. This bag is the perfect bag to take for brunch with friends, shopping or for a fun night out in the city.
Width: 6 in/ 15.25 cm
Depth: 6 in/ 15.25 cm
Height: 7 in/ 17.75 cm
Made in Los Angeles, California
Our Italian lambskin is a delicate, ultra smooth and buttery leather with a polished finish. This material is prone to the occasional scratching if not handled with care. The bag can be spot cleaned with a damp cloth. Avoid exposure to abrasive surfaces and store the item in its dust bag.   
Exterior: 100% Italian Nappa
Interior: Twill
The Mariposa is spacious enough to fit all the essentials and more: smartphone, wallet, keys, headphones, sunglasses and lipstick.